Dear Friend,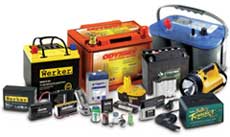 Would you like to learn how to NEVER have to pay for another battery… ever again?
And I mean any type of battery; a car battery, cell phone battery, laptop battery, drill battery, solar panel battery… literally any type of battery?
Right now, almost every single person on Earth is wasting their hard-earned money replacing dead batteries because they Don't KNOW they can be restored to like-new condition in a matter of minutes.
Don't believe me?
In just a moment, I'm going to show you an amazingly simple method which will bring dead batteries back to life.
And the best part is anyone can do this, even if you know absolutely nothing about batteries!
Here are just a few of the battery types you can recondition…
| | |
| --- | --- |
| – Automotive Batteries (Cars/Trucks/Etc) | – Beep Cycle Batteries |
| – Batteries for Tools & Appliances | – Golf Cart Batteries |
| – Batteries for Cameras & Portable Devices | – Laptop & Tablet Batteries |
| – Batteries for Solar & Wind Systems | – Marine & Boat Batteries |
| – AA & AAA Batteries | – Phone Batteries |
| – Forklift Batteries | – And Many More! |
"A PROVEN Method Which Will Save Your Wallet"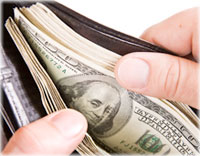 Batteries are NOT cheap – and the fact you're reading this page right now means you know this only too well.
Imagine the money you will save by reconditioning batteries rather than buying new ones.
What you're about to discover is information that the Multi-Billion-Dollar Battery Industry does NOT want you to know…for obvious reasons.
It's a fact…battery manufacturers deliberately build their batteries to 'expire' after a predefined amount of time – often a short period after the guarantee has passed.
This is done so people keep on buying new batteries over and over again.
But here's the good news…
Apart from showing you how to recondition your own dead batteries, I'm also going to show you how to pick up dead batteries free or very cheaply, recondition them, and then sell them for a HUGE PROFIT!
And you won't believe how easy it is to do.
But don't just take my word for it…